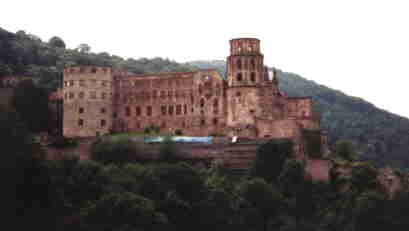 Heidelberg was a superb spot to spend the day. We arrived by train from Frankfurt took a bus to Heidelberg Old Town. Then we trekked through the old town - amazing building designs and architecture. We reached the foot of the castle and decided to trek up the naturewalk to the castle. It was quite steep, but so enjoyable - shaded forest paths, beautiful views, but slippery underfoot. We arrived near the arches, then progressed through the formal gardens to the castle itself.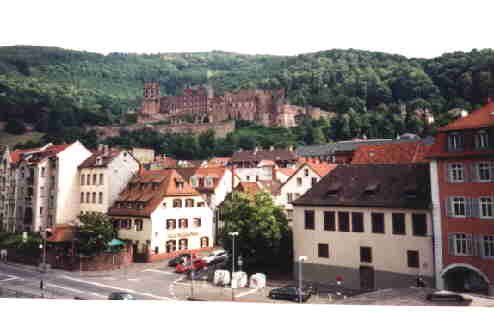 What a superb day we had. Finished it off with walking down a staircase of over 300 steps to get back to the Old Town. Some people did it the easy way by bus!! H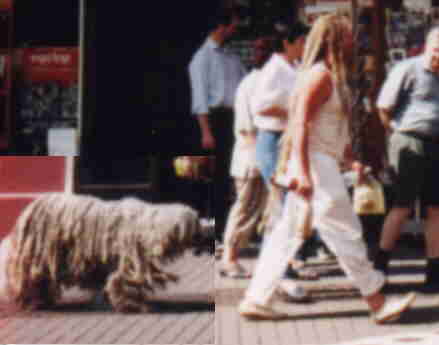 Like master , like dog. In Heidelberg we twice saw this dreadlocked man and his Puli dog - both with the most amazing dreadlocks.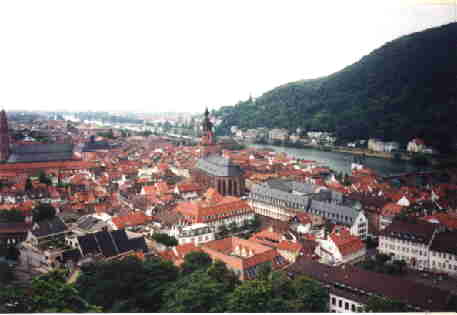 Heidelberg Old Town from the heights of the castle.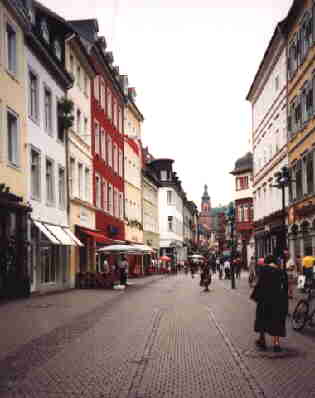 Early morning in the streets of Heidelberg Old Town. By afternoon it was difficult to walk. We found a small cafe for our evening meal before we returned by train to Frankfurt.
Frankfurt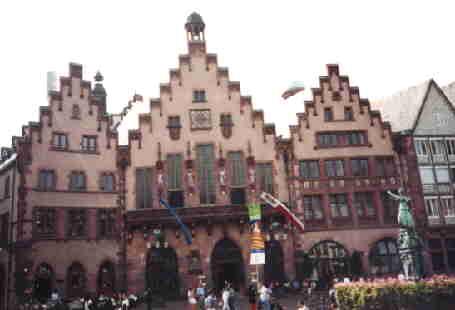 We found the old quarter of Frankfurt a pleasant surprise after we had followed a map from the Frankfurt rail station through the red-light district and along the riverbank walk.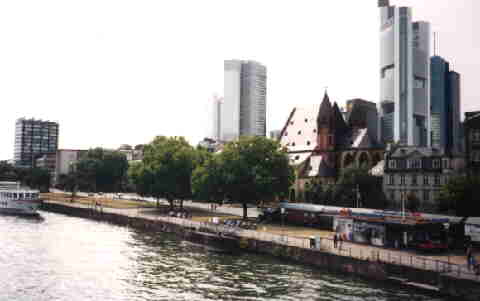 The old area is bounded by a beautiful river walk, where cruisers moor, and children play., and the hish contrast of the business district.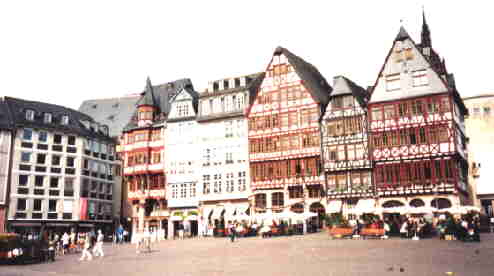 Outdoor eateries in the old quarter. We found a superb ice-cream sundae store - busy, busy, busy. Then we knew why - the ice creams were liquerbased - delicious but tipsy-making.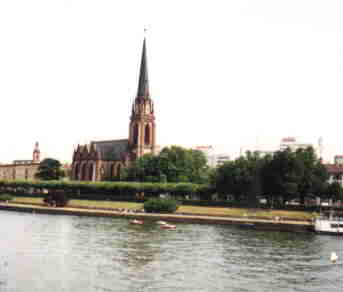 Across the river the elegant peak of the Church.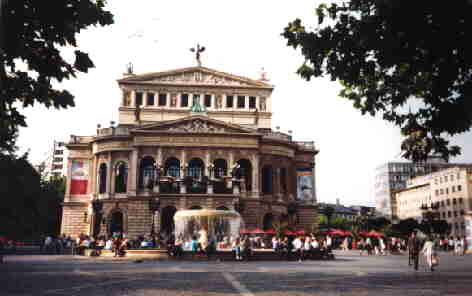 The Opera House, another contrast in styles of architecture.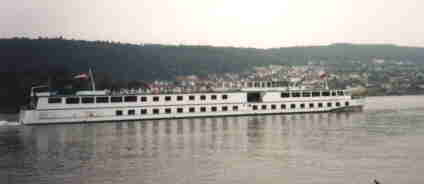 A cruiser on the River Rhine.They travel very slowly criss crossing the river as they go. Our trip was on a cool showery day, and some of the castles were shrouded in mist.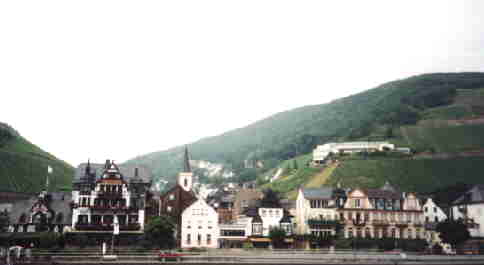 Vineyards surround a Rhine village. There were multitudes of villages on both sides of the Rhine. The railway travels one bank of the river . We travelled by rail from Dusseldorf to Frankfurt and had the most superb trip, with numerous tunnels and exquisite scenery. We travelled by boat from Frankfurt north to enjoy once again the scenery.